We wish to the new owners of Mahfouz a lot of joy with this special enchanter!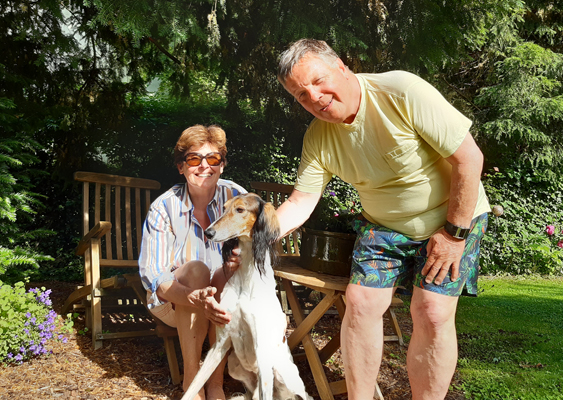 Mahfouz came back to us in Sommer 2016 for a holiday, but his owner never picked him up again.
So he completed our cheerful pack perfectly, brought us much of joy, and developed to a fine
lure courser! In early summer 2018 he joined a new family...

3,5 month old
3 month old
11 weeks and 5 days old
weeks and 5 days old
9 weeks and 4 days old
8 weeks and 3 + 5 days old
7 weeks and 5 days old
6 weeks and 5 days old
5 weeks and 5 days old
4 weeks and 5 days old
26 days old
19 days old
12 days old
4 days old

Copyright 2018 Falconers Dream